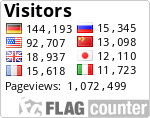 This site shows an 'order of battle' page. As models it displays either the ship or one of the same class. If I have a model, this is shown. Otherwise candidates in the market may be referenced.

Catastrophy of Bari 2.12.1943
. (1453)(1454)(1455)
Luftwaffe
Aufklärer
Me 210 der 2.(F)/122
Me210A-1 (Me210)
,
Me210 (Me210)
, Similar type
Me410A1 (Me210)
105 Bomber
Ju 88 Luftflotte 2 der KG 30, 54, 76
Ju88 S-3 (Ju88)
Ships in Harbour
Liberty Ships (US)
Primary Munitions Explosion †
: John Motley, Joseph Wheeler.
†
: John Bascom, John Harvey, Samuel J. Tilden,
xx
: John M. Schofield, Lyman Abbott, Grace Abbot
USS Liberty Ship Jeremiah O'Brien (USS Liberty)
Fort Ships (UK)
Fort Athabasca †
, Fort Lajoie †
Kit candidate:
NARWIK Polish Fort/Park Type Armed Freighter 1942 by HP Models
Hunt class (UK)
HMS Bicester x
, Zetland x
Base type
Hunt-II-Destroyer
Barletta
ital Aux Cruiiser †
Barletta 1942
MB10
Armed Motor Boat †
Cargos, Coasters
In total 28 ships lost †
, 12 damaged x
Aroostook (AOG-14)
tanker / tank barge
Top
References
References





Legend:
lime:
Excellent source, hardly any errors
green:
Very good source, only very few errors

black

or

blue

:
Quality of this source is not yet mentioned
orange:
Good source, some errors
red:
Source cmay ontain some true facts. All facts need to be checked.

A list of used references is in More topics/Literature
Information from Wikipedia is not always listed explicitly.