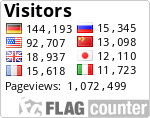 This site shows an 'order of battle' page. As models it displays either the ship or one of the same class. If I have a model, this is shown. Otherwise candidates in the market may be referenced.

Bay of Pigs, 17.-20.4.1961
(1143)
(1144)
Involved Cuban Ships
El Baire
Cuban Navy Patrol Escort ship / Sub-chaser †
by B-26
Invasion Force Exil Cubans, CiA
LCI
Blagar, Barbara J
LCI(L) 1-350 Landungsboote (LCI|Allied Landing Craft WW2)
,
LCI (LCI|Allied Landing Craft WW2)
Transports
Houston †
by T-33, Sea Fury, Río Escondido †
by T-33, Sea Fury, Caribe and Atlántico. Lake Charles for later supplies.
LCU
3
Escort of the Landing Forces (and later in the bay of pigs for retreat)
Far Cover Task Group 81.8
Further ships (Involvement not known for 100% sure)
USS Northampton CLC-1
Command and Control ship ex Oregon City class CA
Kit candidate:
Oregon City class by
Niko
, Similar type
USS Pittsburgh CA-72 (Baltimore class)
USS Shangri La
USS Intrepid CV-11 w/ angle deck 1972 (Essex class)
,
USS Wasp CVS-18 1965 Gemini (Essex class) (1/530)
USS San Marcos LSD-25
Casa Grande class. Carried 3 LCU, 4 LCVP probably used at the Landing
USS Comstock LSD-19 (Casa Grande class)
USS Independence
South of Cuba, on alert
USS Saratoga CV-60 (Forrestal class)
,
USS Forrestal (Forrestal class) (1/1250)
USNS T-AKL-43
Camano Class Light Cargo Ship as Medical support vessel

Top
References
References





Legend:
lime:
Excellent source, hardly any errors
green:
Very good source, only very few errors

black

or

blue

:
Quality of this source is not yet mentioned
orange:
Good source, some errors
red:
Source cmay ontain some true facts. All facts need to be checked.

A list of used references is in More topics/Literature
Information from Wikipedia is not always listed explicitly.